Realme TV Realme X3 and X3 Super Zoom Spotted Could Launch End of This Month in India.
Tipster Mukul Sharma Spotted Three of Highly Anticipated Realme Devices on Realme India Official Support Page. The Three Much Awaited Upcoming Devices are Realme TV, Realme X3 and X3 Super Zoom Which are also shown in the Image Above, All of these three device might Launch in the End of this Month in India.
Leak History
Realme TV 43-Inch has already Spotted at BIS Certification Site which ensures its launch in India. Where as Realme TV's another Model of 32-Inch were also Spotted at Bluetooth Certification Site before. So we can predict of its Launch too in India.
Where as Realme X3 Super Zoom Specifications already Leaked ahead of Launch, Realme X3 SuperZoom will feature a 4100mAh (Rated), 4200mAh (Typical) battery with up to 30W fast charging. Realme X3 SuperZoom will be a 4G device in Indonesia (at least). Most likely, it may receive similar treatment for India as well.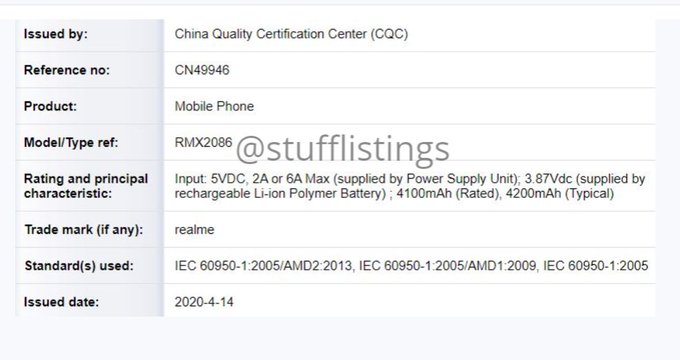 Realme X3 SuperZoom will support upto 60x Zoom & it will come with a "Starry Mode" feature that will help you to capture Milky Way shots. The X3 Super Zoom will based on Android 10 Powered by Qualcomm Snapdragon 855+ Processor with maximum of 12GB RAM. Realme X3 SuperZoom will feature 120Hz Refresh Rate on IPS LCD Display as per early Prediction.
No such informative Leaks on Realme X3 Spotted yet, As far as specifications are concerned nothing is clear yet. As soon as we'll spot Leaks we will Post it on here
Subscribe us to get notified of our latest tech updates.
---