We are Introducing Daily Tech News #102 with regular important tech updates including Hot Tech News, Leaks, Updates and more. Therefore we Highly Recommend you to Subscribe us for Amazing Daily Tech News Updates..
or else you can also Press the to that Bell Icon Shows at Right Corner of this Page. Feel Free to Share this Page. Let's Get Start with The Hottest Tech Updates for April 19, 2020.
We recommend to Translate this page in your Preferred Reading Language for easy reading experience. The Translation Widget is on the Sidebar of this Page.
1. Supply of non-essential goods by E-Commerce companies like Flipkart, Amazon, Snapdeal to remain prohibited during lockdown, Ministry of Home Affairs Confirms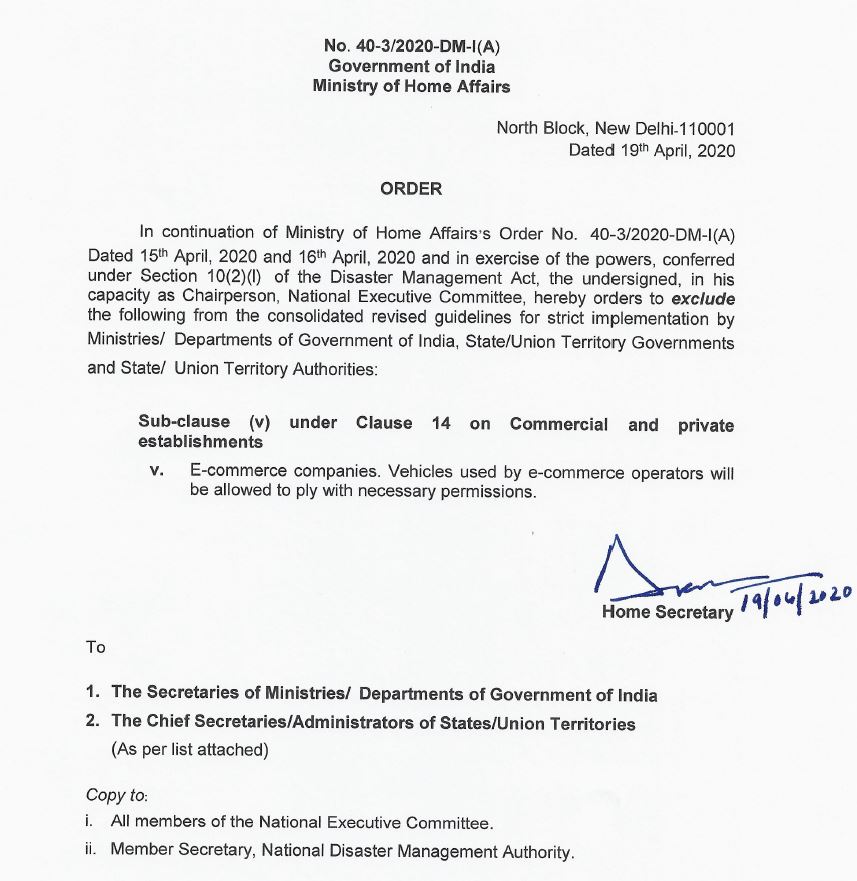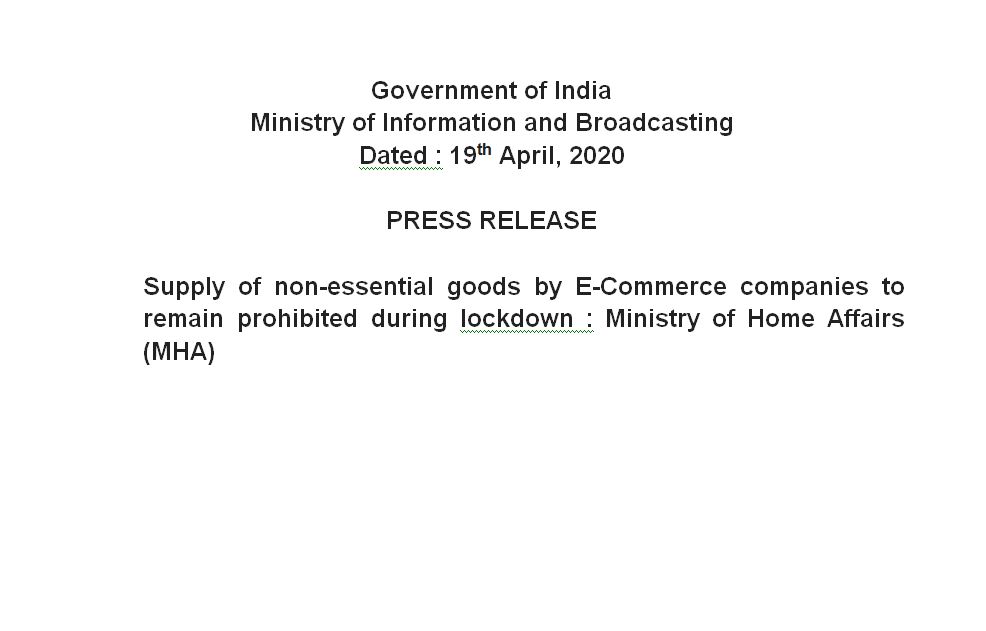 ---
2. Realme New PowerBank Design Up for Patent
Realme will bring a New Powerbank which capacity will be higher than their present power bank though design looks similar with some minor design changes on Sides. The Said Patent was filed on April 17, 2020. Source
---
3. IQOO Neo 3 after listing on 3C, IMEI Certification, Now appears on Geekbench
Few Confirmed Specs of IQOO NEO 3:
5G Support
6.53 Inch FHD+ IPS LCD | 8.85mm Thick
Single Punch-hole Design
144Hz Refresh Rate
Snapdragon 865 SoC
UFS 3.1
Triple Camera(48MP)
4,880mAh Battery
44W Fast Charging
Side-mounted FS
IQOO Neo 3 will be equipped with an equivalent 1.05CC large-sound cavity dual stereo speakers, built-in independent Hi-Fi chip.
---
4. A Very Popular Domain Website Godaddy.com Has been blocked by Government of India, Where as Godaddy.in is Working Fine
Strange to find that A Very Popular Domain Website http://Godaddy.com Has been blocked by Government of India, Though http://in.Godaddy.com is Working Fine. We try to find out the reason but no such information of blocking godaddy.com found yet. We will inform you once the reason out. – Source
---
5. OPPO Find X2 Lite Almost Released
Oppo Find X2 Lite has been listed on Portugal Page of Oppo Website. The Price of this Smartphone will be approx. 500 Euro. The devices has listed with few key specifications, Check here Confirmed specs of Oppo Find X2 Lite :
Qualcomm Snapdragon 765 SoC
a maximum downlink speed of 1.9 Gbps
7nm processor
20% GPU performance increased by 20%
8GB + 128GB |LPDDR4x | UFS 2.1
360 degree antenna
Smart 5G Integrated for Long battery life
Hyper Boost
4025mAh | VOOC Flash 4.0 30W charging
6.4-inch OLED screen | 20: 9FHD + | 600nit maximum brightness
3.0 Hidden fingerprint unlock
5th Corning Gorilla ™ Generation protective glass
Ultra stable 2.0 video
48MP Main camera f / 1.7 large aperture + 8MP Wide angle + macro lens + 2MP Monochrome portrait style lens + 2MP Retro portrait style lens
32MP front camera f / 2.0 | 1080P Video recording
Color OS 7 Based on Android 10
Night mode, Eye Care Mode
Ultra-clear visual effect OSIE
---
6. Meizu 17 New Render Image leaked on Weibo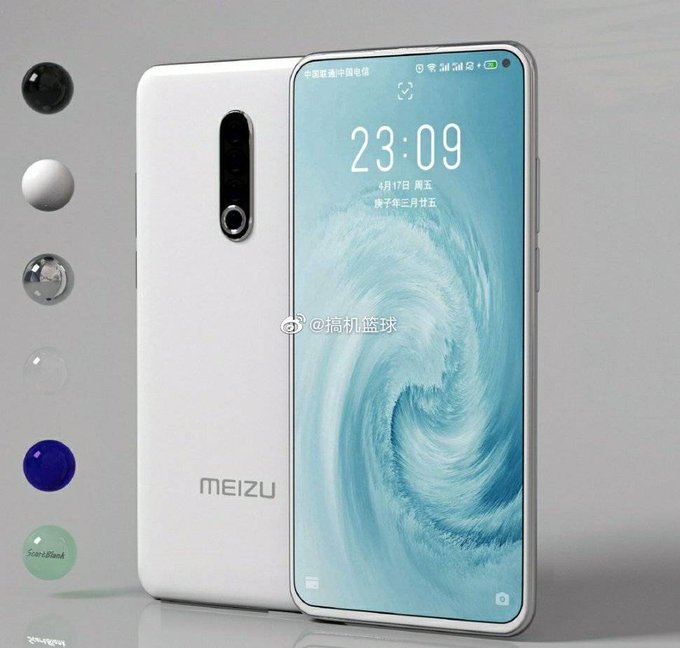 ---
7. Two Poco Phones are Coming Soon Including Poco F2

Except Poco F2 M2004J11G , The Poco M2003J6CI is indeed another Poco phone which listed earlier on SDPPI & TUV Rheinland Certification now listed on IMEI Certification. Now Not Just One but Poco Phones are coming including Poco F2. Source
---
8. Realme filed another Trademark

Realme has filed another trademark, but this time its not a Smartphone. The trademark description mentions a lot of things but not smartphone. Realme vacuum cleaner? Or maybe Realme coffee maker? as of now we have no confirmation on the kind of product. We will confirm it once it gets clear image. Source
---
9. New LTE Nokia feature phone spotted on TENAA China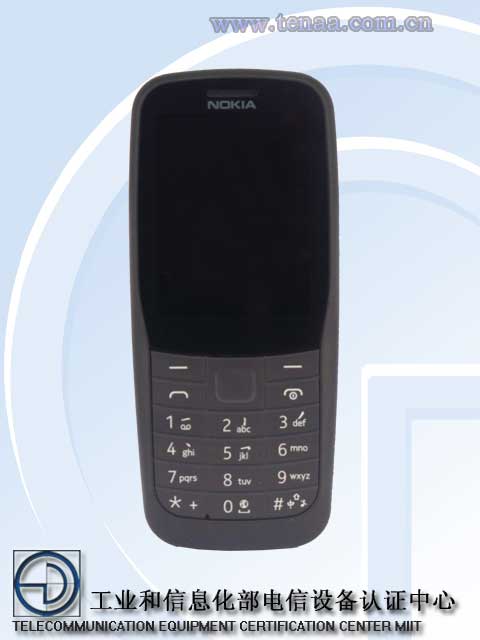 ---
10. Samsung Galaxy Note 20 may be Powered by 4000mAh Battery
Samsung has started developing the European Galaxy Note 20, it will take a while until the launch. This is – as with previous Note devices – scheduled for August. The typical capacity is therefore probably around 4000 mAh, while the battery itself carries part number EB-BN980ABY. This makes the battery comparable to that of the Galaxy S20. This development is exactly in line with that of the S20 series. Source
---
11. Suddenly During a Zoom call this Warning popped up!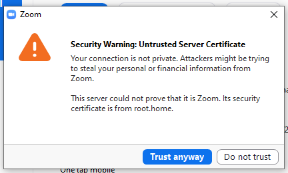 Many of Users in India, yesterday during a Zoom Call Experience a Sudden Security Warning of Untrusted Server Certificate Pop Up! The Warning Includes Attackers might be trying to steal your personal financial information from Zoom. The Pop Up Warning also ensures that This Server could not prove that is is Zoom. We priorly Recommend in our Daily News News #101 to uninstall Zoom app for Security Purpose and Stay Safe.
---
12. Xiaomi, Oppo, Vivo, Sony and Realme smartphones with MediaTek chips delisted from UL Benchmarks over 'Suspect' scores
MediaTek was recently accused of cheating on benchmarks. According to AnandTech, the chipmaker pushes its chipsets to unsustainable 'Sports Mode' during benchmarks. This improves the scoring of the smartphone, which displays inaccurate scores. The tampering of the scores could potentially act as advertising if it is greater than the competition and could also be misleading.
The repercussions of the MediaTek scandal are growing. Now, UL Benchmarks, a known benchmarking platform for PCs and smartphones, have delisted handsets from Xiaomi, Oppo, Vivo, Sony and Realme that feature the MediaTek processor.
The official reasoning given out was in two parts. First, the discrepancies in performance numbers found by AnandTech was confirmed by UL Benchmarks. Furthermore, the latter has its own benchmarking rules and called quoted MediaTek's statement which practically confirmed in its misleading practices for benchmarks. Source
---
13. New Xiaomi phone Design appears on Indian Registration Website Looks like Redmi K30 Pro
---
14. Xiaomi Intelligent Tea machine receives the 3C Certification

---
15. A Xiaomi Smartphone M2004J19C listed on MIIT certification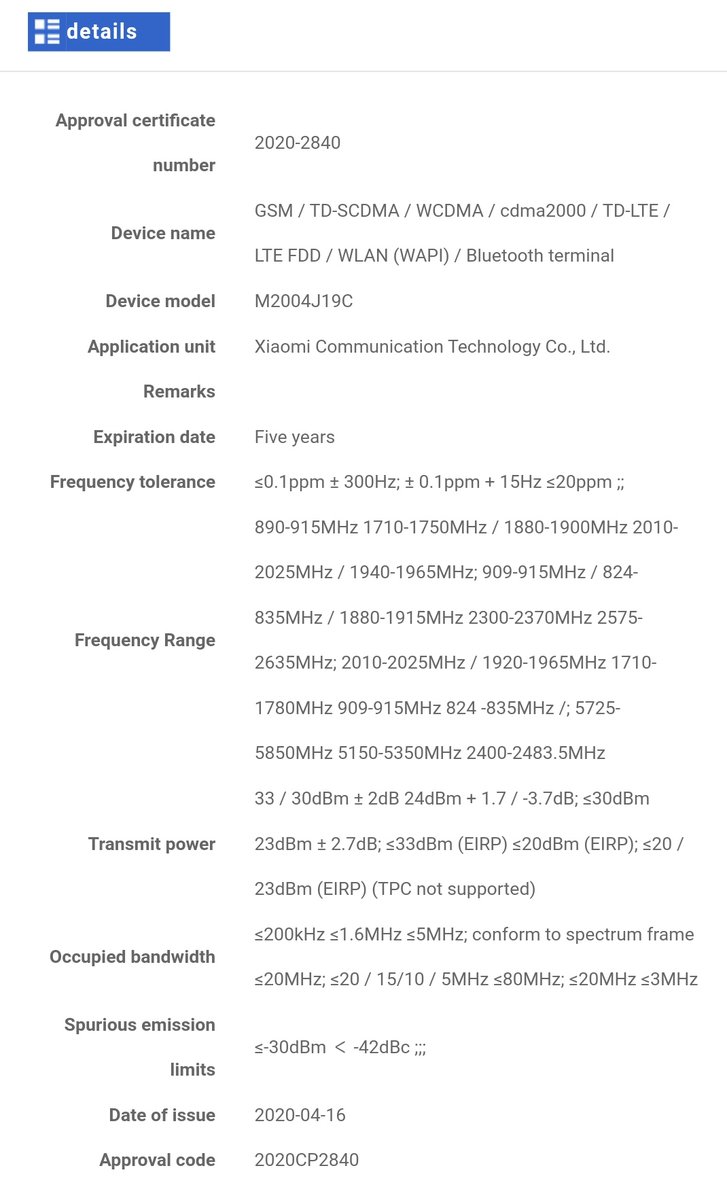 ---
16. Honor 30 Pro Plus UFS 3.0 sequential write speed is more than UFS 3.1 devices
Honor30Pro+ (ufs3.0) sequential write speed is more than ufs3.1 devices. Upgrade last year Mate30 (CN model) to EMUI10.1 beta, Read – from 1768 to ~1900 MB/s Write – from 400 to ~1000 MB/s Underlying Google code is said to be deleted & replaced with self-developed. – Source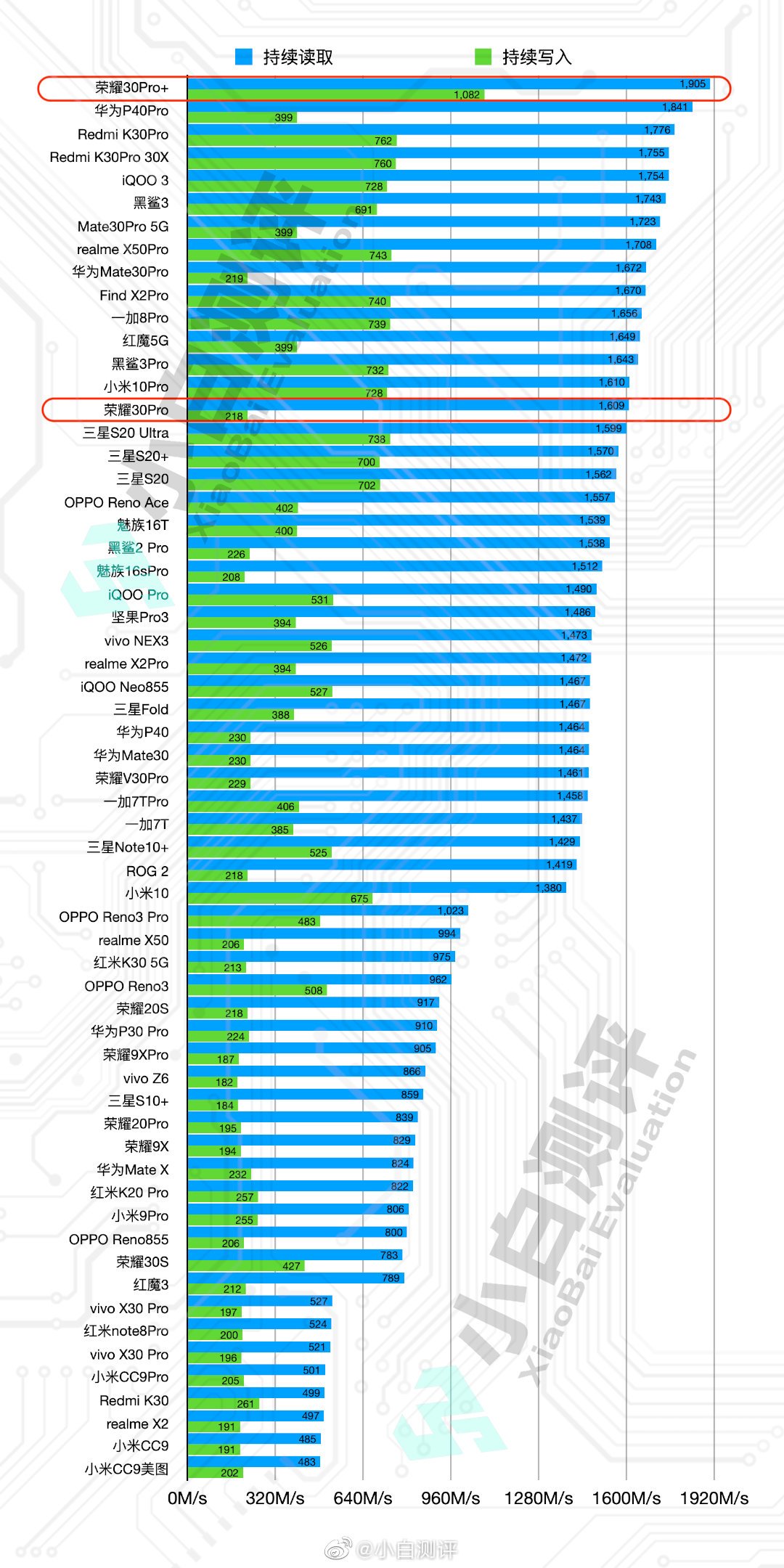 ---
17. Motorola to Launch Two Smartphone end of Q2
Coming from Official Source of Motorola, At the end of Quater 2 Two Motorola Smartphones : Motorola One Fusion (codename: Titan) and Motorola One Fusion+ (codename: Liberty). – Source
---
18. LG Velvet Design Video Released by LG Electronics Korea and it's a Love
Drip camera
3D arc design
Velvet touch, Illusion Sunset, Aurora White, Aurora Gray, Aurora Green
---
19. Another Realme Smartphone listed for IMEI Certification, This is 7th in a row for 21XX Series says Leakstar Debayan Roy
Realme is going to launch many of Smartphone on the 21XX series , previous RMX2101, RMX2103, RMX2105, RMX2181, RMX2188, RMX2190 were listed . Now another new phone "RMX2187" listed on IMEI Certification. Source

---
20. Realme X3 SuperZoom Edition Likely To Cost Below Rs. 30,000
Realme X3 SuperZoom Edition was recently confirmed to be under development via the NBTC certification website in Thailand. The device also visited Geekbench where some of its key specifications were revealed.
The Realme X3 SuperZoom Edition is likely to arrive somewhere between Rs. 20,000 to Rs. 30,000 in India. In the survey, the company has asked the users that in the aforementioned price bucket would they prefer OLED display with a 60Hz refresh rate or an LCD display with a 120Hz refresh rate. – Source
---
21. OnePlus 8 and 8 Pro Prices List in India to be Out at 8 PM on April 19
OnePlus India has Confirmed to reveal the Price of its brand new 8 series Smartphones along with OnePlus Bullet Z Price on April 19 at 8 PM
---
Here's is all done for Today with the Most Important Tech Updates in Tech World for Daily Tech News #102. We Apologies if we missed to mention few of important Sources. We tried our best to insert most. We will be back tomorrow with more Fresh Tech News Article. To get the notified for our Daily Tech News and Other Informative Post Do not Forget to Subscribe us here..
or else you can also Press the to that Bell Icon Shows at Right Corner of this Page. Thank you for Reading. Feel Free to Share this Page.
Supportive Tags :
Daily Tech News #102, Daily Tech News #102, Daily Tech News #102,
---
---
---